Bikers Without Frontiers? 
Everyone knows that a frontier is something that doesn't fit with the motorcycle lifestyle. Borders are there to be crossed, as for any other obstacle that might be in the adventure rider's way. Mountains, rivers, valleys, deserts, and pretty much any natural frontier that mother nature carves on the path ahead, have already been conquered by motorcycle riders.
Yet, not every frontier is conquerable by the overcoming of physical obstacles and by the single power of self-superation. Sometimes, life creates a different kind of frontier. A distant and powerful one that few actually cross, even if they drive right on through.
Largely invisible to human eyes, these borders divide people, destroy opportunities, and create a social numbness, that once set, becomes an engraved behavior.
Fortunately, some know how to cross those frontiers and how to elevate adventure motorcycle travel to a level far beyond what was meant to be.
Bikers Without Frontiers is the paradigm of this crossing, proposing to carry out an epic journey, with an even greater purpose.
Riding on a Mission
The motorcycle community never ceases to amaze me, with its amazing ability to embrace causes.
Paulo Almeida, Rafael Paulino, and Carlos Martins.
Three riders are bounded by four main values – Contribution, Inspiration, Faith, and Union.
Here lie the foundations of a journey that will link Portugal to Mozambique, Lisbon to Nampula, and on the way, 18 countries on 2 continents, crossing Africa from North to South and West to East.
But this adventure journey serves a purpose greater than its own achievement. It is a wake-up call, a call for attention to the human condition, and to its unconditional dignification. 
Thousands of miles not to reach a destination, or even to take on a journey. These guys are riding through dirt, sand, and countless remote places, not taking in the landscape, but focused on a mission. And what a noble mission!
To take medical supplies to the Marrere General Hospital, in Nampula, providing aid for immediate needs, and to help the Teresa Rogojo Foundation for Development, which acts in the Marrere area with projects that range from education to health and socioeconomic development.
Conscience Awakening
I've got to be honest. When I first looked at the BWF website, what really moved me was stating the hidden yet obvious nature of the mission. 
A list of medical supplies filled with items that we really never stop to think about how important and significant they are. That we take it for granted every single day because if we go to the hospital, they are just there. We don't even see them. The gloves that the nurse is wearing, the surgical mask that the doctor is using, and the simple fact that we can use the hospital toilet without having to deal with a damaged sewer system. What for us is normal, for others is luxury. It shouldn't be that way.
Actually, Paulo Almeida was born in the Marrere General Hospital, so in a way, he's giving back to the community. Along with BWF and anyone that is willing to start changing mentalities, and promoting awareness.
The Bikers Without Frontiers Association is leading the way. Contributing, and encouraging to contribute. Inspiring and promoting inspiration. Having faith while restoring faith in humanity. And uniting and inspiring union.
Let me ask you now. 
Visit BWF, and make this journey along with them.
Ride along, contribute, or sponsor.
Donate, take part in the fundraiser events, and wear the Bikers Without Frontiers T-shirt proudly!
Be a part of this union of "doing good regardless of whom".
All the links and contacts to BWF are below:
Bikers Without Frontiers Website
Bikers Without Frontiers Facebook
Bikers Without Frontiers Instagram
Playlist
2 Videos

16:36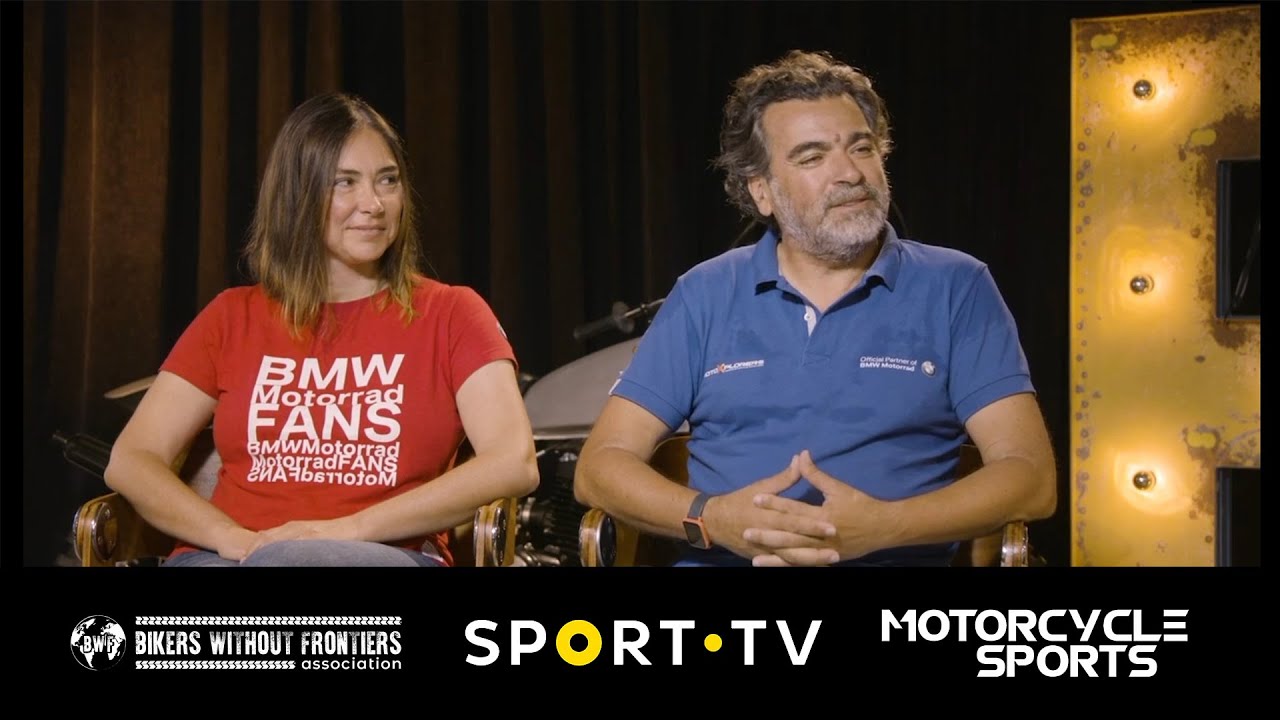 6:04
Source – BWF Association
Image and Video Credits 
»  Images of the Marrere General Hospital by Antonio Falamique.
»  Images of the riders in Serra da Arrábida by @loyprojectos.
» Soundtrack:
Nomads – The Mini Vandals
Tribal War Council – Doug Maxwell_Media Right Productions